SWIM PC AUTOMATION and MONITORING
CANADIAN RESEARCH and DEVELOPMENT ACTIVITIES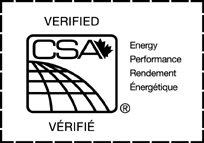 The Powerstrip solar collector carries CSA's highest perfomance rating factor of any solar collector including boxed and glazed and evacuated tube!
RESIDENTIAL SWIM PC's in ACTION
John Dunning's SWIM PC controlled Powerstrip solar pool heater in Surrey BC. Argosy Pools installed this system in 2012. The SWIM PC controls and monitors solar online and also controls the Pentair VS 3050 variable speed pump through an RS 485 interface standard with any basic SWIM PC. The system's monitoring page is accessible here
This Powerstrip solar pool heater in San Diego CA controls the VS pump and solar and locks out the boiler. View it operating in real time here.
This page is under construction. We have many more active sites to add.